4. IRS Cracks down on Tax Cheats!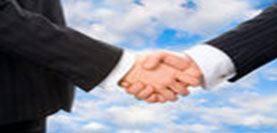 The U.S. Internal Revenue Service may team up with other governments to crack down on tax cheats as it faces pressure to toughen rules on Americans who try to conceal income at offshore tax havens, a senior IRS lawyer told Reuters.
The IRS is preparing a proposal to change rules for its so-called Qualified Intermediary Program, which helps the government keep track of U.S. funds invested in foreign banks.
Musher declined to say when the new proposals would be unveiled, urging "patience" for those seeking clarity on the new IRS rules, which he said could be done in partnership with other governments.
Lawmakers in Washington are aiming to shut down tax havens in such places as Switzerland, the Cayman Islands and other locales used by wealthy Americans to avoid paying U.S. taxes.
Sen. Carl Levin, a Democrat who heads the panel, has a bill that would ban patenting of tax avoidance plans, target dozens of offshore "secrecy jurisdictions" for attention, and put a greater burden on taxpayers to show that their tax arrangements are legitimate.